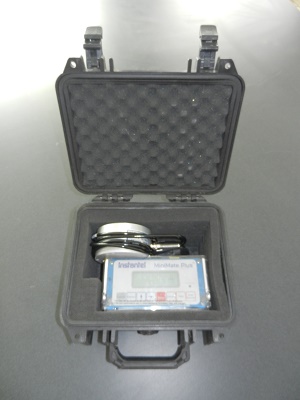 Ground Vibration Monitoring Shipping
Ground Vibration Monitoring recommends K.D. Jones Instruments
Ground vibration monitoring shipping is easy.
Ground vibration monitoring shipping is ideal because the unit is small and portable. It allows geologists, geophysicists, engineers, mine operators, or any other vibration monitoring investigators to order multiple units without outrageous ground vibration monitoring shipping prices. A large seismic source affects a large area. Therefore, multiple vibration monitors are important; they determine the impact of ground vibration on different structures or areas of land adjacent to the source of vibration. Furthermore, the portability of ground vibration monitors allows for investigators to move or adjust vibration monitors with ease.
Estimate Ground Vibration Monitor Shipping Prices:
In order to calculate ground vibration monitor shipping prices for one vibration monitor from K.D. Jones Instruments, visit either the Fedex or UPS shipping calculator website and enter the following information:
Shipping from: Mequon, WI 53097
Shipping to: Your address
Ground Vibration Monitoring Shipping Dimensions:
Minimate Plus (single unit): 11" x 11" x 8", 10lbs
Blastmate III (single unit): 20′ 'x 18" x 15", 25lbs
Pick a Service. Generally Fedex or UPS Ground service is least expensive even when accounting for additional rental days during transit. Usually, Ground guarantees delivery by the "end of the day" as opposed to 5pm and therefore shipments possibly arrive after business close. Most overnight services guarantee arrival by 4:30pm, 12pm, or 9am depending on which you choose.
Decide to declare a value or not. Full replacement value is approximately $4,000. If a value is not declared, Fedex or UPS is responsible for $100 so it is always a good idea to insure the instrument for a higher value. Otherwise, the carrier may or may not look for a last item. Generally, it costs an additional $10 for every $1000 declared. Take good pictures of how an instrument is packed in case a claim needs to be filed. Without pictures that prove an instrument was adequately protected when packed, insurance claims will be denied by the carrier.